2012 Chevrolet Cruze Hatchback in South Africa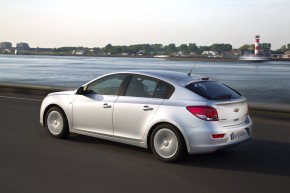 General Motors South Africa announced today that the Chevrolet Cruze Hatchback will be coming to South Africa in the second half of this year.  This exciting new vehicle highlights the continued strengthening of the Chevrolet portfolio in this market, where 13 new Chevrolet products have been launched between 2010 and 2012.  Details around pricing and model specification will be announced at a later stage.
We have been watching Chevrolet closely over the past few years and have noticed the vast improvements in increasing their reach in the South African market. The newly introduced Chevrolet Utility Vehicle, has a fresh design which stamps the look and feel of Chevrolet.
Looking very forward to the introduction of the new Chevrolet Cruze Hatchback.